There are many myths about adoption and the adoption process. Here at Adopters for Adoption, there are many questions that we receive around some of the common myths of adoption and who can adopt.
Our adoption agency was initially set up with intention of breaking down barriers and informing people of the facts. Our aim is to be open and honest with applicants.
We have a vast range of applicants currently in the process looking to adopt a child, all with different backgrounds, sexualities and of different ages. In fact, did you know that our youngest adopter is 26 and our oldest is 57?
There are many myths and questions, however, we will begin with the most frequently asked questions.
We will start with the three criteria that must be met in order for you to be considered for adoption. If you would like to adopt you must:
Be at least 21 years old (there is no upper age limit
Have been living in the British Isles for at least a year
Not have been convicted or cautioned for certain criminal offences.
So, what other elements are there? Here are some of the questions that we are asked.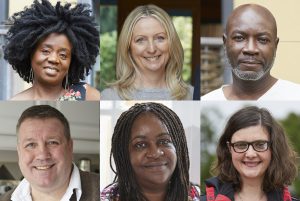 Can I adopt if I am a smoker? – Although you can adopt if you are a smoker, you can only adopt a child over 5 years of age. If you would like to adopt a young child or baby under 5 you will need to be completely smoke-free for at least 6 months before starting the assessment process. This even includes the cheeky casual smoke with your friends.
Can I adopt even if I have my own child? – Yes, you can! Most Local Authorities will ask that your birth child and adopted child have a minimum of a two year gap between them with your birth child being the eldest. You can start assessment with us once your child is at least two years old. Although this would mean you could only be matched with a child up to 6 month old by approval. This would increase as your child gets older.
I don't have a spare room, can I still adopt? – This would not rule you out at the initial stage, however, you must have a plan for getting a spare room. You are required to have a spare room by Stage 2 of the assessment process. It is worth considering whether you would prefer to have the spare room before starting the assessment process. We all know how stressful moving house can be! This also means that if you have birth children, an adopted child will require their own room to have their own space.
I am single/ part of a same-sex couple, can I adopt? Yes! You can adopt no matter what your marital status or sexuality is. We actually have quite a few single adopters and same-sex couples – both male and female. Not only can you adopt, we are proud to support you.
Hopefully, this has dispelled a few myths and has helped you understand if you would be able to adopt – however if you have any other questions we recommend reading our FAQ's