One of the most common questions that prospective adopters ask when they contact us is 'How long does it take to adopt a child'?
In 2013 the Adoption Reform: Children and Families Bill 2013 was passed to speed up and improve the adoption process in each Local Authority and Adoption Agency in order to increase the number of prospective adopters being assessed and it was laid out in this press release dated January 2013 They also wished to improve the experience for potential adopters so that more people would apply to adopt to meet the demand of children needing a permanent, secure home.
Adopters for Adoption (AfA), was set up in April 2014 to have a positive impact on the way people are supported to become adoptive parents, reducing delay for both children and adopters. AFA aims to deliver a positive and rewarding experience for the prospective adopter and the children that are placed with them. Our agency's vision was informed by real-life adopters who played an important part in setting up and running the agency.
Many children who are unable to live with their birth parents are placed with Local Authorities in foster care while assessments are undertaken to determine the future of the child. There are lots of factors taken into consideration, and when a decision is made that adoption is the best outcome for a child, their social workers work closely with adoption agencies like ourselves to find them the best family who can meet their needs.
When first considering adoption many people like to undertake some home study and research adoption and what may be available to them in the way of a positive, but speedy assessment process, training and ongoing support.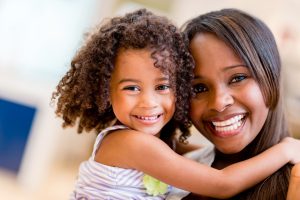 At Adopters for Adoption we're committed to ensuring that the adoption process is straightforward but thorough and safe. Our two-stage assessment process can be completed within six months, but at Adopters for Adoption we'll work at your pace and be led by you.
When you formally sign up to AfA by way of an adoption application, we accept your registration of interest based on the requirements needed to begin the assessment process. Click here for more information on who can adopt
Assessment is split into 2 stages that can be completed in 6 months.
Stage One will take 2 months for all the pre-assessment checks and visits to take place which includes DBS checks, references etc.
Stage Two will take 4 months for the more detailed assessment and take you up to the adoption panel.
These timescales aren't set in stone, as it's recognised that sometimes circumstances change and we must ensure the assessment is done thoroughly, which can sometimes take a little longer.
Once you are an approved adopter, we'll start looking for a child or children who would fit well with you and your family. This is called 'matching'. Our dedicated family finder and your supporting social worker will work closely with you to assist in finding the right child for you. The child's social worker will also want to make sure that you and your family are right for their child. If all parties think there is a good match, there will be a Matching Panel, and after a period of introductions, the child will move into your home. If all goes well and you are matched with a child, an Adoption Order will be made by the court several months later, and you will then become the child's legal parent.
If you wish to find out more about how long it takes to adopt a child our team are on hand to provide you with more information and answer any questions you may have.