There are so many common misconceptions and myths around adoption, and one of them is that you're not able to adopt if you're single.
Did you know it's estimated that around 25% of households that have children in the UK are single parent families? Single parenting is nothing unusual, so it stands to reason that you should be able to adopt if you are single, too.
Since the earliest days of adoption, single people have been allowed to adopt. In fact, between 31st March 2016 and 31st March 2017, 10% of adopters were single? And it may be surprising to know that 4% of these single adopters were male! There is no discrimination between male or female single adopters.
As long as you're able to provide a safe, loving home for a child, your relationship status or sexual orientation doesn't matter – you have the right to adopt in the UK and go through the same process.
There are many positives to being single and parenting alone, however, there are certain areas you may wish to consider before starting the process of adopting a child.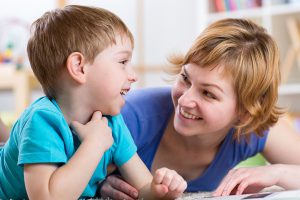 Your life and lifestyle– bringing a child into your life will mean huge changes in everyday life and is a big decision. Think about your career goals, travel aspirations and other life goals you were looking to achieve. Having a child will impact on these goals and of these coming to fruition.
Employment– Once you have adopted you'll need to take some time off to bond with your child and help them settle in. It will be important to find out how supportive your employer is regarding adoption leave and how this will impact on your finances.
Finances– You will have sole financial responsibility for yourself and your child(ren), and therefore it's important to think about whether your finances are stable enough to sustain you. With you taking time out of work, will your adoption leave income support you? Your finances will be discussed during the assessment. Once you have adopted, some financial help may be available for you dependent on the needs of the child.
Support– Single parenthood can be tough, so you'll need a good support network. Have a think about your friends and family and if they will be able to offer you the strong support that you'll need. Not having a partner to fall back on will mean you'll need robust and close connections with others to help you through any tough times. You'll need to think about what happens if there's an emergency, or if you're struggling and need to ask for help or advice.
Your love life– Your adopted child is going to need you and your full-time attention for the first couple of months they are with you, and may even need longer to fully settle in. A lot of people do not plan on being single forever, but it's important to realise that your child is going to be your top priority so any romantic plans will need to go on hold.
So, can you adopt if you are single? Yes! In fact, here at adopters for Adoption, 1 in 8 of our approved adopters are single. We're proud to promote single adopters.
If you think that you can offer a child the love and support they need, then contact us and we'll be happy to discuss the next steps.