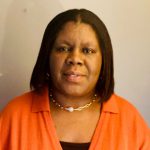 It's Black History Month, and we thought this Children's Black History Quiz courtesy of Polaris Community, could be interesting for older children to test their knowledge, or for younger children in the family or in the support network to give it a go with the help of an adult.
You can complete the quiz in its original format (as is) or be creative about it. For example, exploring the themes, perhaps a few questions at a time and including movies or craft ideas.
Why not give it a try over the half-term and throughout October?
We hope you have a go and enjoy the learning!
Click here to download the quiz. All answers can be found on the second page of the document.