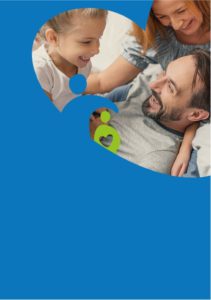 At this time, information about COVID-19 is rapidly evolving as new details are confirmed and new questions emerge. In the event of an outbreak in your community, as a parent/caregiver, your first concern and priority is protecting and taking care of your children and family. Knowing important information about the outbreak and learning how to be prepared can reduce your stress and help calm likely anxieties. This article will help you think about how an infectious disease outbreak might affect your family – both physically and emotionally – and what you can do to help your family cope and ways you can therapeutically talk to your children about what is going on to help them understand without panic.
Over the next coming days/weeks there will be many schools closing with maybe very little notice. This can be very distressing for you as parents and especially your children. The best advice is to manage this situation exactly how you would if you were suddenly approaching the long summer holidays – the difference is your children will not have had any preparation for the school closures. To help manage this we advise getting a visual timetable up in your home as quickly as you can and make a plan for at least the next 14 days. By doing this it gives the children a sense of what is happening next and also you – because there are certain things at this time a lot of things feel out of parents control but that's ok, you can do this!
You are a therapeutic parent, you have been faced with many challenges before and that is the message that needs to be given to your children, as their safe base you need to show them that you are not afraid, even if you are! You need to be clear about what is going to happen today and what is going to happen tomorrow. It is not useful to allow your fear to show and to allow your children to see you watching the news all the time and being very fearful and very frightened.
If you are self-isolating and confined to staying indoors remember there are some things you can do to help with this! Below are a few ideas to help you and your children manage this difficult time.
Car journeys
You can still go out in the car; children can often be regulated by car journeys. Maybe have a car bag prepared with colouring books and pens and some soft sensory toys. You may need to have a break from the house and to go for a little drive. If you feel behavior is escalating at home, distract them by popping out for a drive around the block to help regulate their feelings.
Walks
You can go for walks in the woods and avoid mixing with lots of other people. Maybe take a ball and a skipping rope and all get out in the fresh air. Walking is proven to make people feel good and feel calmer and happier and helps improve concentration.
Being on the same page
It is a good idea for all the family to sit down together and devise a family plan. Sit and discuss what you all think will be the biggest challenges and positive ways you can help overcome these. Discuss concerns and expectations and discuss ways each member of the family can be helpful without putting too much expectation on anyone.
Limit screen time
It may appear tempting to allow your child/children to sit in front of the TV or on iPad's for the lockdown period; however it is important to not allow your children or yourselves to stay on screens all the time. It is known when people withdraw or stop doing their normal activities it can have a profound effect on their emotional wellbeing. Get yourself prepared and stock up with games, crafts, schoolwork and books.
Keep moving
Physical activity is critical to boosting your mood. Frustration and boredom can come when children are not getting the opportunities to be physically active. You may need to become creative with your exercise ideas, like setting up an obstacle course in the garden. You might want to break up your day with some micro-exercises such as jumping jacks and yoga.
Give each other space
It is important to think of things your child can do alone and as a family. It can be hard for some children who like their own space to be forced into this intense time. Create spaces in the house where possible which can be zone areas. For example, a game zone and an area maybe with a beanbag and blankets for children to know there is an area if they need to calm and self-regulate.
Stay in touch
Another critical component of good mental state is feeling connected to others. Your child may be used to highly social environments and will miss feeling connected to their friends and other family members. Ensure you allow your child to stay in contact with friends via phone calls or FaceTime.
Self-care
In order for you to be calm, loving and empathic, it is important to take care of yourself. This means recognizing your feelings. A lack of self-care can create a downward spiral. This can lead you to feeling stressed and overwhelmed which makes it tougher to be an empathetic and patient parent.
The most important thing you can do is to keep your fears and stresses away from the children and talk about it when they are not around. Remember children have very good hearing and are really hyper vigilant so they are very likely to hear you if you are stressing about it and talking about it. It is important to provide them with facts if they ask you questions and there is certainly a lot of child friendly facts you can provide your children with.
Offer lots of reinforcement about hand washing and social distance. It however does not mean you cannot hug your children and does not mean you have to keep your distance from your children, it is about keeping things going as normal as possible and if they are off school and at home, get a structured routine in, put up a visual timetable.
With routines disrupted and families thrown into close quarters, cabin fever is a real danger; however, you can get through this and make the most of spending some quality family time together.