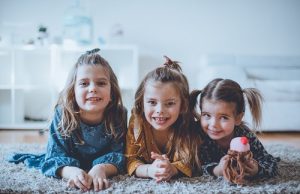 A group of MPs have called on the government to urgently deliver more support for new parents in response to the Covid-19 crisis.
The House of Commons Petitions Committee has this week published a report into the impact of the pandemic on
those on parental leave, including adoption leave. The committee has recommended that the government temporarily extends parental leave for three months, with pay, in light of the pandemic.
The committee decided to investigate the issue following a petition calling for a temporary extension to parental leave received more than 200,000 signatures.
Following successful lobbying from Adoption UK, the committee is also looking to address long-standing issues
with support for new adopters and special guardians.
Firstly, it has recommended the introduction of financial support for self employed adopters commensurate with
that available to self-employed birth parents. And secondly, to extend all such leave and pay entitlements to special guardians, who currently receive no statutory support whatsoever.