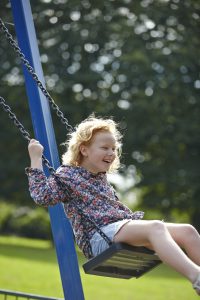 The mental and physical benefits of mindfulness are widely recognised, not just for adults but for children too. The word "mindfulness" can be scary, and you might be thinking "my children will never do that." There are, however, easy, quick, 2-5 minute ways to begin introducing this skill to children of almost any age.
These shorter versions will begin to lay the groundwork all the same emotion regulating, stress reducing, brain changing, and breath strengthening benefits which the much longer more advanced versions do. And if nothing else, right now, a timed, structured opportunity to unplug (even if the guided story comes from an app) can be a positive way to focus energy.
Below are some of these activities and apps. All of the apps listed below have a free version which still provide many different guided relaxation scripts.
Meditation for Children App
This is a library of guided relaxations for younger children. Some of the files are just background noise/music but many of them have actual stories.
Cosmic Children Yoga – App/You Tube Videos
Cosmic Children Yoga has fun, engaging yoga for elementary age children. There is an app and there are a lot of their videos uploaded on you tube.
Mindfulness Activities for Children
Breathe & Learn is a California based children's yoga program. The owner Joan Plake has made some of her digital
downloads available for free is you enter promotion code "BREATHE" at checkout.
https://www.breatheandlearn.com/free
Stop Breathe and Think – App
Below are the links to information about the two versions of this app. You can actually choose how you are feeling
first from several prompts and this app will suggest some appropriate guided relaxations for your current mood/
challenge.
Children
Adolescents
Smiling Mind – App for all ages
You can choose a programme built specifically for your child's age and preferences in this app going all the way up to adolescents.
Mindfulness for Adolescents – Website
This Website is a great way to introduce a teen to mindfulness. There are testimonial videos from adolescents who have really experienced benefit and a full library of guided relaxation audio files available for free.