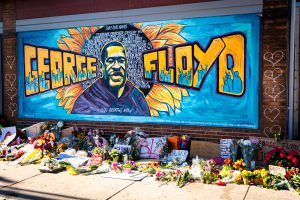 It is with great sadness that we acknowledge the death of George Floyd, a Black American man who was killed through the actions of a white police officer in Minneapolis on May 25th, 2020.
As an organisation, we are committed to promoting equality and standing up to racism so we wanted to share with you some resources that will help you to have these important conversations with your children. It is possible that they have read or seen George Floyd's story in the news or become aware of the protests that are occurring around the world and they may be confused, concerned or fearful. We know that some children have struggled to manage the changes in routine that have resulted from the Covid-19 lockdown and are already in a place of anxiety.
The following video is a recorded conversation between two experts from the Child Mind
Institute; Dr Kenya Hameed and Dr Jamie Howard, on the subject of "Racism and Violence:
How to Help Children Handle the News". They provide useful information and ideas to help
parents support children from a young age, with Black and White identities, to understand
and respond to racism.
You can also read an article from the Child Mind Institute here:-
As well as talking to your children about racism, it is important to have books and toys for
children that represent and celebrate difference. The following link is a list of children's
books where the main characters are Black and Asian:-
If you or your children are struggling with any of these issues, please do get in touch. The
most important thing is that we are talking about this with our children, our friends and
families, and our colleagues so that we are prepared to respond to racism when it arises.