Adoptive Grandmother Sue, tell her own adoption story and shows us that adoption effects more than the immediate family.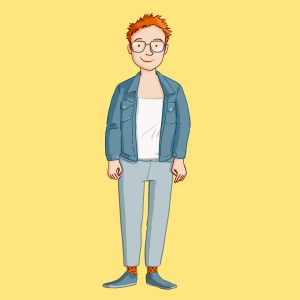 Sue is the biological mum of 27-year old Molly and 'Granny' to Molly's two children. Sue was there for Molly as she suffered several miscarriages, followed by quite a traumatic pregnancy and birth of her first daughter. After these experiences, Molly decided she didn't want to be pregnant again and adopted a second child, a son, now aged two.
Sue admits she knew very little about adoption before Molly and her husband considered it amid the COVID-19 lockdown. Having now immersed herself in the world of adoption, this has now totally changed.
When Sue was first told they were thinking of looking into adoption, her daughter was on the floor playing with her granddaughter. In passing Molly said "Oh, mum, just to let you know, we've not really said anything to anyone, but we're thinking of looking into the adoption process."
Sue felt very emotional – with a feeling of a new adventure and joy for the future. Sue supported Molly, her son-in-law and granddaughter throughout the adoption experience, which felt like quite a quick and smooth journey. In less than a year, her grandson was firmly part of the family.
Sue is "in awe" at the level of support that Molly and her son-in-law received through the process from the outset, with her granddaughter and soon-to-be grandson's interests at the centre throughout. The social workers took so much care and time to make sure Molly and son-in-law were fully prepared for a new addition to the family, and in particular her granddaughter who just couldn't wait to meet her new baby brother or sister when he/she was found.
"It's just an absolute delight to see all of the family playing together. My granddaughter is my grandson's little protector, and he just dotes on her and copies her every move. There's absolutely no difference whatsoever between my biological granddaughter and my adopted grandson. They are so beautiful together – it just makes you cry."
Sue describes adoption like throwing a pebble into a pool of water and having that certain ripple effect, with so many people, family, friends and even friends of friends being affected by the wonder of the adoption process. Around her daughter's house there are pictures of her grandson's birth family as they recognise how important it is for him to be surrounded by his whole life story which is so simply embraced and acknowledged in their day-to-day living.