Our Team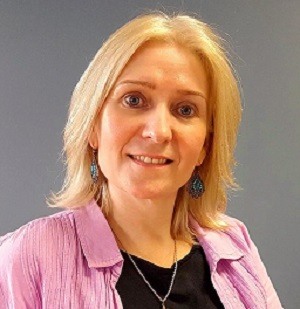 Sarah Dimmelow
Responsible Individual
Sarah has worked in the Childrens and Families sector for over nearly thirty years and has extensive professional and management experience.
Sarah is committed to the delivery of high quality services to vulnerable children and their families and has a real interest in developing evidenced based practice. This is seen particularly in the Safer Stronger Adoptive Families Project which has expanded the Adopters for Adoption support offer. Additionally, being an adopter herself, Sarah understands the need to have sound and timely assessments aligned with ongoing support and training opportunities. Having served on two Safeguarding Children's Boards and currently a member of the MOD Safeguarding Board, Sarah brings an added focus on child protection to Adopters for Adoption.
Sarah has worked in a senior management position within the Core Assets Group for 8 years and she is currently the Managing Director of Core Assets Children's Services, the parent company of Adopters for Adoption.
Sally Melbourne
Chief Executive Officer
As Executive Director of the Core Assets Group, Sally has particular responsibility, as CEO for Core Assets Children's Services Ltd, Fostering People Ltd, Fostering People Scotland and Carter Brown Expert Services. More recently following the successful award of a DfE grant to set up an adoption agency, she is now the CEO of Adopters for Adoption.
Sally has worked in Core Assets (formally FCA Ltd) for over 15 years and has always been committed to raising quality standards for children and their families and improving outcomes. She has taken the lead in the diversification of the company into broader children's services such as family support, disability, education contact services and now adoption.
Sally's widespread knowledge and understanding of children's social care includes child protection, early intervention, fostering and adoption. Linked to this is her knowledge of youth justice, health, education and related public policy based on over 30 years' experience as a qualified and registered social worker and manager in the public sector.
Angela Robinson
Head of Service
Angela Robinson, Head of Service with Adopters for Adoption is a fourth generation social worker who's experienced a varied career within Childrens Social Work in a number of settings and has also been involved in new projects including most recently as a volunteer with a project in Uganda.
Angela's  experience in social care includes Therapeutic services for Core Assets Group, Policy and Procedures, 16+ care leavers and homelessness service, Specialist Deaf CAMHS, CAMHS, Adoption, Independent Assessor, Children and Families Social Worker in a long-term team, Behaviour and Education Support Team for children aged between 5 – 16 years and residential  with teenagers with emotional and behavioural difficulties.
This varied experience has provided her with a solid foundation understanding the needs of adopted families and she is  looking  forward to taking AfA forward into 2017 and building on the many achievements already made by the team.
Penny Rowntree
Principal Social Worker
Penny has been a qualified social worker for 24 years. She has worked with children and families in the safeguarding arena and later as a therapeutic social worker. In 2003 she coordinated the development and delivery of mental health services for Looked After Children across social care, health and education for two years.
Penny qualified as a play therapist 15 years ago and has worked independently as both a social worker and play therapist. She has delivered training to a wide range of professionals, foster carers and adoptive parents on areas such as attachment, child development, the impact of trauma and abuse and communicating with children.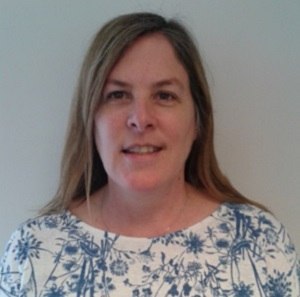 Mairead O'Sullivan
Principal Social Worker
Mairead O'Sullivan has been a registered social worker for 20 years. Her background is in management specialising in mother and baby, child protection and court work. She has worked in the field of fostering and adoption for the past 10 years and began working for Adopters for Adoption in September 2017 as a permanent member of staff as principal social worker for the South and panel advisor.
Mairead lives with her partner and two little girls in London. In their spare time they love to walk with the girls and 5 year old cocker spaniel and spend most time transporting the girls from one activity to another. Mairead says: "I am excited to be joining the panel and look forward to working with the team".
Folu Akindoyin
Social Worker
Folu joined Core Assets in March 2013 and was excited about working part-time in a relevant field whilst completing her MA Social Work. With the opportunities available within Core Assets Folu began to work on a variety of contracts progressing to becoming Contract Lead in London and Social Worker at the Kent Safer Stronger Families service.
In 2016 Folu took a keen interest in the work done at Adopters for Adoption and began carrying out some initial visits alongside her work at Children's Services. After 4 years of working within Children's Services, Folu has now joined Adopters for Adoption as Social Worker for the South of England. Folu says that it's a new challenge for her but she is already really enjoying the work and is excited to be part of the team, learning and continuing to work with families.
Gini Harper
Principal Social Worker
Gini completed her MA in social work in 2011 and has since worked in both local authority and voluntary settings. Her roles have involved assessing prospective adopters, delivering training on attachment and the impact of trauma, family finding and supporting adoptive families on the placement of their child or children. She has also been involved in supporting adult adoptees to trace their birth records.
Prior to qualifying as a social worker, Gini spent several years in France. She has had roles in the UK and France involving marketing, business development and project management. Since moving into social work, she has been able to use this prior experience to develop a variety of projects and workshops for agencies and adopters.
Gini has previously qualified as a relaxation therapist and has also worked in a voluntary capacity with women experiencing domestic violence and street children in Indonesia.
Gini joined Adopters for Adoption in January 2018 as a principal social worker and is excited to join the team and to continue to work with adopters.
April Simpson
Adoption placements Manager
April has worked in sales and marketing for more than 25 years in the health, social care and private sector. Her responsibilities have ranged from managing a telesales division, field sales, account management and marketing for a social care recruitment and resourcing organisation and prior to joining AFA April's role was in recruitment for an independent fostering agency for 9 years.
At Adopters for Adoption April manages all marketing for the agency and is also the adoption placements manager working closely with our approved adopters and their supporting social workers to enable them to find the right match for their family and meet the needs of the child/children they are adopting.
Carla Kesterton
Panel Administrator
Carla has worked in a variety of administration and customer support roles over the last 17 years. These roles have included Customer Support Officer, Senior Administrator and Contract Lead for Local Authorities and organisations that work with families and children with disabilities.
She has also recently completed a degree in Business Management. At Adopters for Adoption Carla's role covers the administrative tasks from a prospective adopter entering stage one of the assessment process to taking minutes at panel.
Carol Schofield
Administrator
Carol has worked in administration in a fostering environment for the past 12 years in a variety of roles including the placements team, area office administrator, fostering advisor and panel co-ordinator.
Using this experience to adapt her expertise to adoption and in her current role she encompasses everything from being the first point of contact for potential adopters to entering assessment and coordinating preparation training.
Katie Sprague
Adoption Business Support Officer
Katie Sprague, who is our Business Support Officer for Adopters for Adoption has 9 years' experience within the Children Services Sector. Katie provides solid business and administration skills and has also worked on improving and maintaining business systems, contract co-ordination and staff training.
Working with a team of Qualified Associate Therapists, Katie currently co-ordinates the Adoption support and Therapy Services within the team to ensure that all adoptive families receive the quality post support services that AFA has to offer.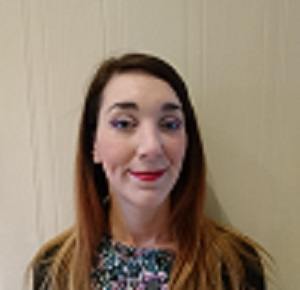 Lianne Butterworth
Administrator
Lianne has over 7 years' experience within the hospitality industry, undertaking a wide range of administration duties and delivering highly personalised customer service on a daily basis.
At Adopters for Adoption, Lianne undertakes the reference checks for prospective adopters that are in stage one of the process, working towards achieving the two month timeline. She also assists in the marketing for the agency.
Although new to this sector, Lianne has many transferable skills, has a drive for learning and expanding her knowledge and is excited to be a part of the AFA team.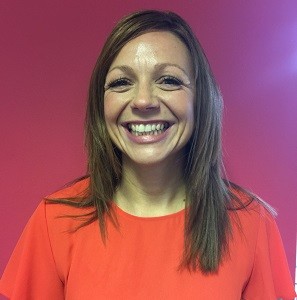 Joanne McCluskey
Education Consultant
I began working for Core Assets Children's Services in November 2014 as an Independent Supporter on the CDC contract. I have had a few role changes since then and currently I am the Regional Manager for the East of England for Independent Support.
I also manage some of the education contracts within the Ambition for All Strand and in 2017 I joined Adopters for Adoption as their Education Consultant.