The Adoption Process
At Adopters for Adoption we're committed to ensuring that the adoption process is straight forward but thorough and safe resulting in well informed, skilled adopters. The Government's two stage assessment process can be completed within 6 months, but at Adopters for Adoption we'll work at your pace and be led by you.
Before starting the process we also want to ensure that you have the time and availability to commit to the preparation training, assessment visits and adoption panel which may be a combination of daytime and evening and to take into consideration any major life events coming up for you in the near future.
If you're wondering how to adopt a child, please read on to learn the steps to adoption.
Enquiry
If you'd like to know more about adoption  you can get in touch with us by phone, email or through our online enquiry form. We'll send you an information pack which should answer any initial questions you may have, as well as explaining how Adopters for Adoption supports adopters through this process.
We'll contact you within a week of sending out the pack to check you received the information and answer any specific questions you may have about your personal circumstances.  If you think that adoption might be right for you then we'll arrange a pre-planned phone call with you followed by a visit to your home.
Initial Phone Call
An initial phone call provides you with an opportunity to find out more information and ask any questions you may have.
Registration of Interest
Following the initial phone call you may decide you want to adopt with us. We'll then provide you with a Registration of Interest Form.

Pre-assessment (Stage 1)
During this stage we'll ask you to explore why you want to adopt, whether adoption is right for you and what you could offer a child.  As well as undertaking the checks and references outlined above, pre-assessment also focuses on training and preparation. Together we will draw up a pre-assessment agreement which will clearly set out what needs to be done in this stage in a way that feels right for you.
Part of this stage will involve you completing 'homework' (don't worry, it's not like school!) such as describing your family, learning about children who may be adopted, sharing your experience in caring for children etc. We will help and support you with this. We understand that people come to adoption from many different circumstances with a variety of life experiences. We will support and guide you so that you can discover the strengths and vulnerabilities you may bring to the task of adoptive parenting. It is expected that pre-assessment will be completed in two months.
You will also have needed to complete  the 'First Steps' training on the First 4 Adoption website as part of this stage. To view click here
Preparation Training
During this stage we'll invite you to start preparation. This involves a 3 day training course with other prospective adopters. This will give you information and the opportunity to thoroughly explore your expectations of adopting.
You may meet other people who want to adopt, people who have already adopted and  people who have been adopted themselves. This will give you an important opportunity to think more about the children needing adoption.
After pre-assessment and preparation training have been completed, a decision will be made by us about whether you are suitable to proceed to assessment. Hopefully, you will want to accept our invitation to continue and assessment will continue straight away.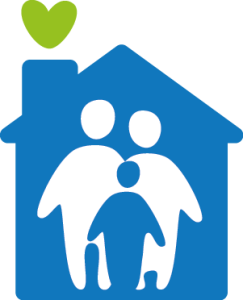 Assessment (Stage Two)
When we receive your acceptance of our invitation to start the adoption assessment process one of our social work team will meet with you and together you will complete an assessment agreement.
During assessment your worker will spend more time with you, getting to know you better and exploring your life story and family history. If you have children at home your worker will also need to get to know them and understand how they feel about adoption. Your worker will meet members of your family who are in frequent contact or who can act as a reference. If you have had significant previous relationships then we may need to discuss contacting former partners.
As part of this stage your worker will complete a Prospective Adopter's Report (PAR) to be presented to the Adoption Panel. You will have an opportunity to see and comment on this report before it is presented to the panel.
Assessment is usually completed within four months.
Adoption Panel
The Adoption Panel is made up of experienced individuals from a range of professions, working with children, and may also include someone who has previously adopted. The panel will consider the information provided and you will be invited to meet them in person supported by your worker.
They will make a recommendation about whether you are suitable to adopt to the Adopters for Adoption Agency Decision Maker (ADM). If the ADM agrees, they will approve you as an adopter.
Family Finding
Now you are an approved adopter we'll start looking for a child or children who would fit well with you and your family. This is called 'matching'. The law has changed to make it easier for potential adopters to find children themselves, so you may already have found a possible match by the time you go to Panel.
All children waiting for adoption have a social worker and this worker will also want to make sure that you and your family are right for this child. If all parties think there is a good match, there will be a Matching Panel and after a period of introductions, the child will move into your home. If all goes well, an Adoption Order will be made by the court. You are now your child's legal parent.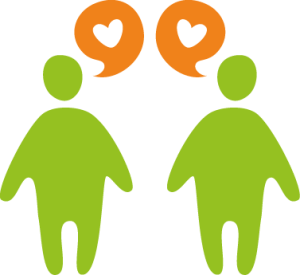 Family Support
As part of your matching and support plan, we'll talk about the post-adoption support you and your child or children may need and how you can access this.