Adopting a Child
Adoption in the UK is a way of providing permanent new families for children, who can't be brought up by their biological parents or extended family.

Parental responsibility is transferred to the adopters in a legal process. Once an Adoption Order has been granted, it can't be reversed. An adopted child loses all legal ties with their birth parent(s) and becomes a full member of the adoptive family, usually taking the family's name.

To begin the adoption process in the UK, you can enquire today.
Which children can be adopted?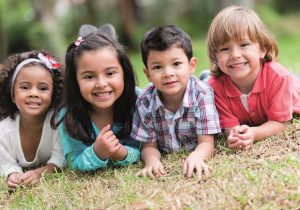 Every year, over 4,000 children in the UK wait for loving adoptive parents. The children available for adoption are a range of ages, and are from a variety of backgrounds. All kinds of children need loving families to adopt them, including:
Children with disabilities

Siblings

Black, Asian and Minority Ethnic (BAME) children

Older children (over 4 years)
Through having a dedicated Family Finder, within the team at Adopters for Adoption, it is our mission to match the right children with the right adopters. 
Read more about the children and infants available for adoption in the UK. 
Fostering or adoption?
When you foster a child in the UK, you are caring for them on behalf of the local authority and the birth parents. You have no legal rights or responsibilities in respect of the child. It is usually a temporary arrangement, although some fostering placements can be long-term.

However, when you adopt a child in the UK you become their legal parent, meaning that all responsibility transfers to the adopters. This is permanent and the child has exactly the same legal status in your family as any other family member, which continues throughout their lifetime.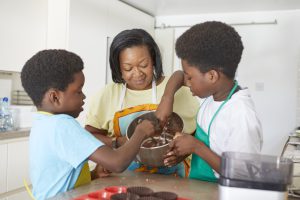 Adoption enables people without children to become parents and it helps people with children to expand their family.  Adoption is a way of providing new families for children who cannot be brought up by their biological parents. Once the adoption order is granted, it cannot be reversed. The adopted child loses all legal ties with their birth parent(s) and becomes a full member of the adoptive family, usually taking the family's name.

Read more about the differences between fostering and adoption in the UK.

Adopters for Adoption is proud to be part of the Polaris Community. If you are considering fostering, you may like to visit the fostering pages on the Polaris Community website.
Who can adopt? 
People from all backgrounds and nationalities can adopt – whether you are single or married, male or female, a homeowner or renting, straight, lesbian, gay, trans or bisexual, it doesn't matter. 
When it comes to adoption requirements in the UK, Adopters for Adoption have just three criteria that need to be met to be considered for adoption. You need to:
be at least 21 years old

be living in the British Islands

not to have been convicted or cautioned for certain criminal offences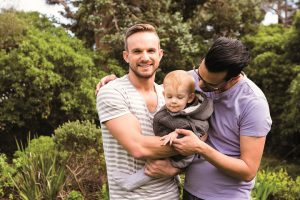 We're committed to seeing the potential in all applicants and we actively encourage enquiries from a diverse range of people. We don't make our decisions based on marital status, ethnicity, culture, age, health, disability, sexual orientation or religious beliefs but on your ability to offer a loving, stable home. You need to be able to stick by your adoptive child through the good times and the bad. You need to support and love them and help them overcome their troubled backgrounds, make sense of who they are and grow up to be safe and secure.
Find out more about the requirements for adoption in the UK. 
The adoption process 
The Initial enquiry
After receiving your enquiry, we'll send you an information pack, or alternatively you can just download the information pack from our website. If you still have questions about adoption or want to talk about your personal circumstances, we are more than happy to arrange a pre-planned phone call with you.

Registration of interest (ROI)
If you wish to proceed with Adopters for Adoption, then please get in touch via telephone or email so that we can send you a registration of interest form (ROI). The ROI form will enable you to take the first steps towards adoption. Once this form has been accepted and approved by one of our social workers, we will send you a stage one pack for you to complete. At this point, we will also need your consent to allow us to make a number of checks such as DBS checks, references from local authorities (social services), your mortgage provider or landlord, employer, personal references and a full medical check. These checks are carried out to ensure you are able to provide a safe and stable home for a child.
Stage One: The pre-assessment process 
Your social worker will work with you to develop personalised plans for preparation, training and assessment. During this stage, we will ask you to explore why you want to adopt, whether adoption is right for you and what you could offer a child. It is expected that pre-assessment will be completed in two months. During this stage, we will also carry out a number of background checks, and ask you to complete an adoption medical.
Preparation training
We will also invite you to start preparation training. This will give you an opportunity to explore your expectations of adopting. You will meet other people who want to adopt and people who have already adopted. After the pre-assessment and preparation training has been completed, a decision will be made by us about whether you're suitable to proceed to assessment (stage two).

Stage 2: The assessment process 
During the assessment, your social worker will explore your life story and family history. If you have children at home, they will also need to get to know them and understand how they feel about adoption. The social worker will then complete a Prospective Adopters Report (PAR) to be presented to the adoption panel. Stage two Assessment is usually completed within four months.
Adoption panel and approval
The adoption panel will consider the information provided and you'll be invited to meet them in person. They'll then make a recommendation to the Agency Decision Maker (ADM) about whether you're suitable to adopt.
Family finding/matching
When you're an approved adopter we'll start looking for a child or children who would fit well with you and your family. This is called 'matching'. Your social worker will support you in looking at profiles and expressing an interest in a child or sibling group, whose needs you feel you can meet.
How long does the adoption process normally take?
The adoption process in the UK is divided into two stages. In stage one, a range of references and checks are undertaken and we aim to complete these within two months. After this, prospective adopters can take a break or proceed to stage two, which involves an in depth assessment and should normally take four months. You must ensure that you have enough time and flexibility to attend meetings with your social worker and to undertake the preparation training. Stage two results in an assessment report being presented to the adoption panel, which you are invited to attend and ends with a decision made by the agency decision maker about your suitability to adopt.

Once approved as adopters, the matching process begins. We're unable to put a timescale on this part of the process as it will depend on the child's needs and your preferences. If you work, you will need to have some time available during the matching process and introductions, you also need to take time off in order to settle a child into your family.

There are frequent visits and lots of support offered during a period of introductions and after a child has been placed in your family. Once a child has settled into your family, you can apply to the court to adopt them. When the court grants the Adoption Order, you receive an adoption certificate and are given full parental responsibility for your child.

Read more about the adoption process provided by Adopters for Adoption.  
Support for adopters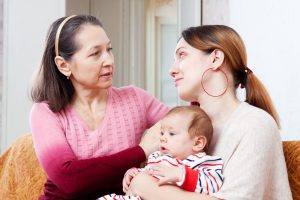 We offer a wide range of training and support throughout the adoption process, and in the years that follow. This will vary according to your and your child's needs – it might include, for example:
training to develop parenting skills

therapy or counselling to help you and your child bond successfully 

support groups where you can connect with other adoptive parents
There will be plenty of opportunities to discuss your hopes, concerns and the practical implications of becoming adopters with your worker through the adoption process. We will help you consider particular children and support you in the initial weeks and months of becoming adoptive parents, and also in the longer term.
Our skilled and experienced team of professionals focus on providing caring, specialist support throughout the process of becoming an approved adopter, and after the child moves into your home and you start to form and develop a bond.

Networking with other adoptive parents
We'll also provide opportunities for you share experiences and build connections with other prospective adopters via social, networking events.

A range of learning opportunities and workshops are also on offer to help with different needs at different times and we'll keep you informed of all the latest adoption news and events through our monthly newsletter.
Our support doesn't end at the moment you become an adoptive parent. We'll keep in contact to ensure you have access to our family support and therapeutic services.